Local Support and Service
Visiscope has been supplying quality Videoscopes, Borescopes, Endoscopes and drainage cameras to industry clients for over 22 years. Mark Radcliffe's knowledge and ongoing support and service is unmatched in New Zealand. Based in New Zealand Visiscope has a long track record of supplying product solutions to fit budgets and need. Our case studies provide some insight into the variety of situations where Visiscope products provide cost saving solutions.
Suitable for earthquake recovery within collapsed buildings, firefighters, municipal works and mine rescue.
Easy to use touch screen display, captures excellent high definition video and images.
Seven inch LCD pipe inspection camera. Ideal for pipe, drain, wall or roof space, duct or chimney inspections.
M-ADV Series Industrial Videoscope 2.2mm, 2.8mm, 3.9mm. Outstanding image quality. Ideal for Aviation, Power generation and manufacturing industries.
Excellent quality affordable videoscope with 360 degrees accurate articulation and exceptional 220 degree bending angle.
Yateks Mechanical 360°Industrial endoscope is a newly released, easy to use, affordable industrial borescope.
The new Dellon GX Videoscope
Easy to use touch screen design with interactive menu.
Superior high-definition display monitor.
The controller is compatible with manual probe and electric probe.
Yateks M-ADV Series Industrial Videoscope
NEW HIGH DEFINITION IMAGE VIEWING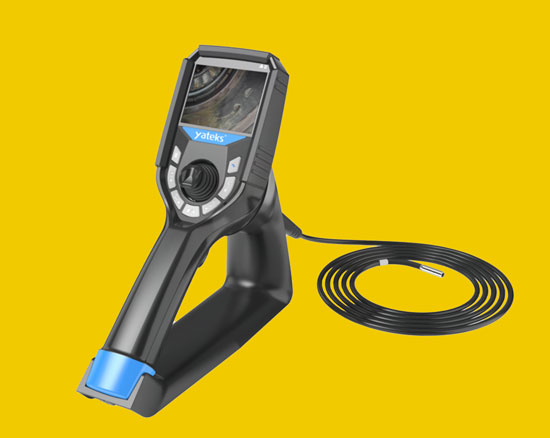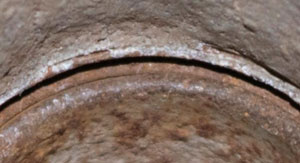 HIGH DEFINITION SIGNAL IMAGES
(2.8mm probe)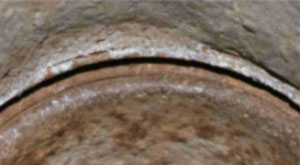 ANALOG SIGNAL IMAGES
(2.8mm probe)
An all-round upgrade for the M-ADV Series.
Boasts a high resolution 640×480 screen to ensure high definition image that incorporates the latest HD image processing technology.
Clear viewing while inspecting reflective objects (such as metal surfaces) using 2 levels of strong light inhibition allows even minor defects to be inspected.
How to choose a Borescope, Endoscope or Videoscope